VERSAJET G - Gas-heated dryer
Circulating Hotair-Beltdryer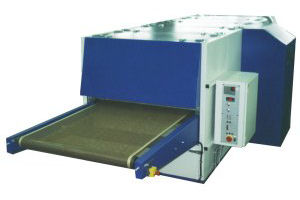 direct gas-heated
circulating hot-air
120 / 150 / 180 / 200cm
Technical Data
Belt width:
2.000 mm /1.800 mm/1.500/1.200
Total length:
7.145 mm (+ 1.690 mm with passive zone)
Total width:
2.988 mm / 2.788 mm/2.488 mm/ 2.188 mm
Inlet height
850 mm
Total height:
1.750 mm
Width to the transport:
2.200 mm
Infeed:
1.525 mm
Passage height:
150 mm
Hot air section:
4.000 mm (+1.700 mm passive zone)
Outfeed:
1.525 mm
Circulating air-volume:
5.000 m3/h at 350 pa
Exhaust air/exhaust volume:
500-1.200 m3/h
Exhaust air ventilator/inlet+outlet:
250 m3/h
Belt speed continuously:
0,5 - 5 m/min.
Temperature:
80-190°C adjustable
Electrical connection data:
Voltage:
3x400 V + N + PE, 50/60 Hz.
Power required:
3,5 kW
Current consumption:
5,3 A
Gas connection data:
Gas-Type:
Natural gas or liquid petroleum gas(LPG)
Pressure of gas:
max. 30 mbar
Heating capacity:
approx. 70 kW / 60 kW/50 KW/40 KW
Gas-consumption:
approx. 5-8 m³/h natural gas (depending on process-temperature, exhaust-gas and plant-conditions)
belt drive over continuously adjustable geared engine with frequency converter
Standard-polyphase induction motor, no brushes, extremly long longevity.
Recirculated air ventilator
Cool-touch isolation
The isolated side paneling is easily to take off, easy cleaning of the drier interior.
The filter is removable in standing height for the cleaning.
Spark plug and flame control is reachable from outside.
Great dimensionated, silent ventilator, heat-resisting isolated, no cone belt, no maintenance of ball bearing.
Very short distances of gas from the gas-entrance to the burner. Therefor secure start.
Pictures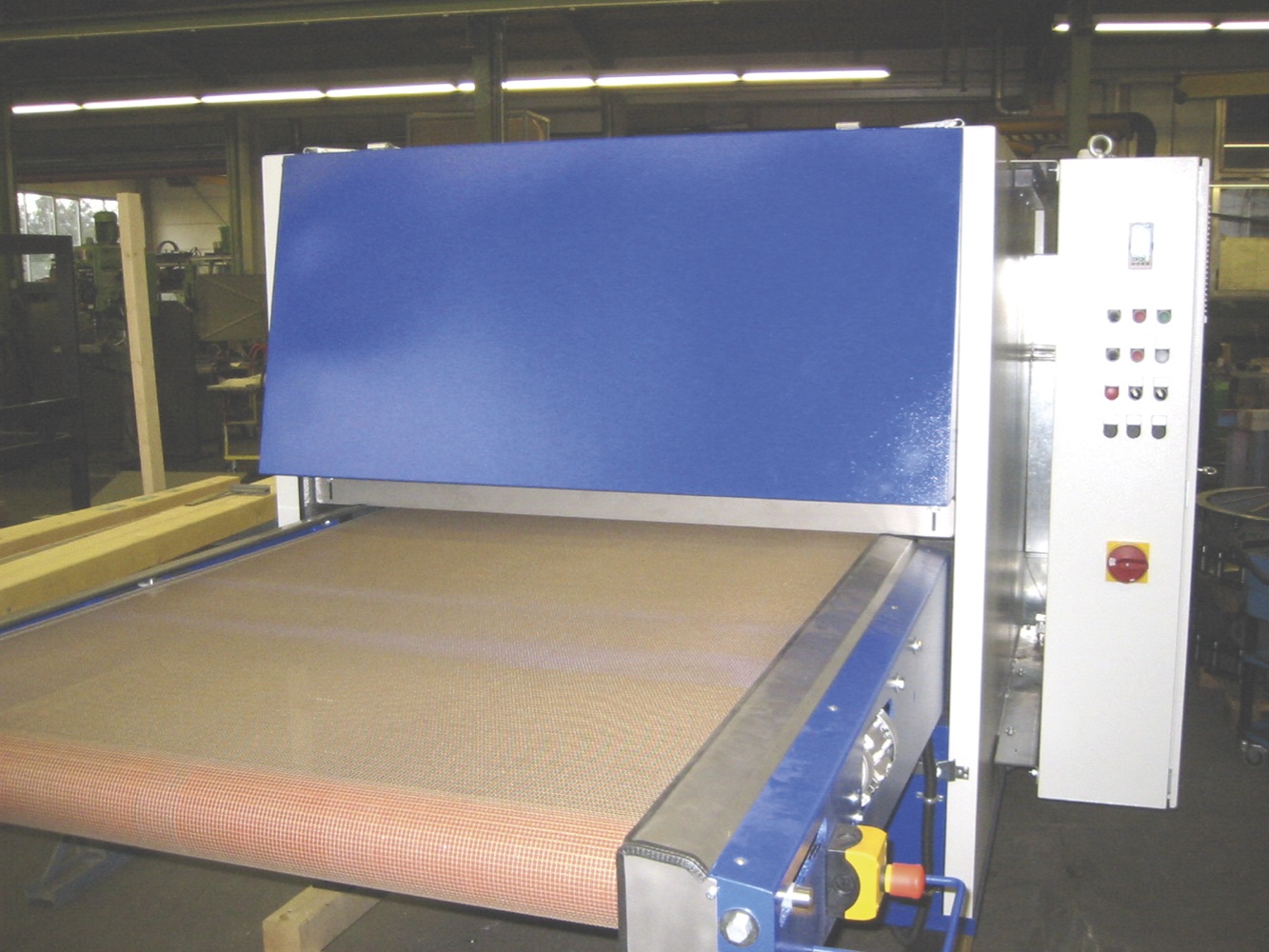 Downloads
DRYERS Flyer
Download our flyer with useful information and technical data about our different dryer systems (PDF file; 856 KB)
VERSAJET-G Dimensions
See the dimensions of the VERSAJET-G in our data sheet (PDF file; 705 KB)