Manual flocking units
Hand Flocking Unit, Type ET-100/F
Manual printing carousel type TEXWORK 4-6
Dryer for hurdle carriages TRUS 160 KT
Cleaning Unit TS-R
Technical Data
Hand Flocking Unit, Type ET-100/F
consisting of:
1 pce. HV-generator
power supply 230 V, 50 Hz
high voltage from 10 - 80 kV stabilized
with ground surveillance
digital kV- and µA-measuring meter
automatic high voltage discharge
1 high voltage cable HTC
approx. 4 m long, with grounded handle and remote control (sensor)
adjustable safety overcurrent switch
1 ground cable
3 applicators Type M
size 160 x 160 mm with fine mesh
Manual printing carousel type TEXWORK 4-6
With micro-screen-fineadjustment and 6 turnable screenholder, max. screensize 51x75 cm, 4 turnable pallets 40 x 60 cm with neck.
Dryer for hurdle carriages TRUS 160 KT
For an operating temperature up to 160° C. For drying and fixing of flocked textiles.
measurements of the drier:
internal: 1.250 mm wide / 850 mm long / 1.600 mm high
external: 1.600 mm wide + 250 mm for control box / 1.100 mm long
2.100 mm high + 250 mm for motor
voltage: 3x380/400 Volt
heating capacity 19,5 kW
Cleaning Unit TS-R
For rapid cleaning of excess flock from flocked T-shirts. The flocked articles are vacuumed, shaken and brushed in one single operation
The unit mainly includes:
closed vacuum chamber with suction fan
with capacity 1,5 kW, 380 V, 50 cycles
strip brushes at the opening
exhaust air filter bag with rapid-tension ring
fixture for PE collecting bags including rapid-tension ring
Pictures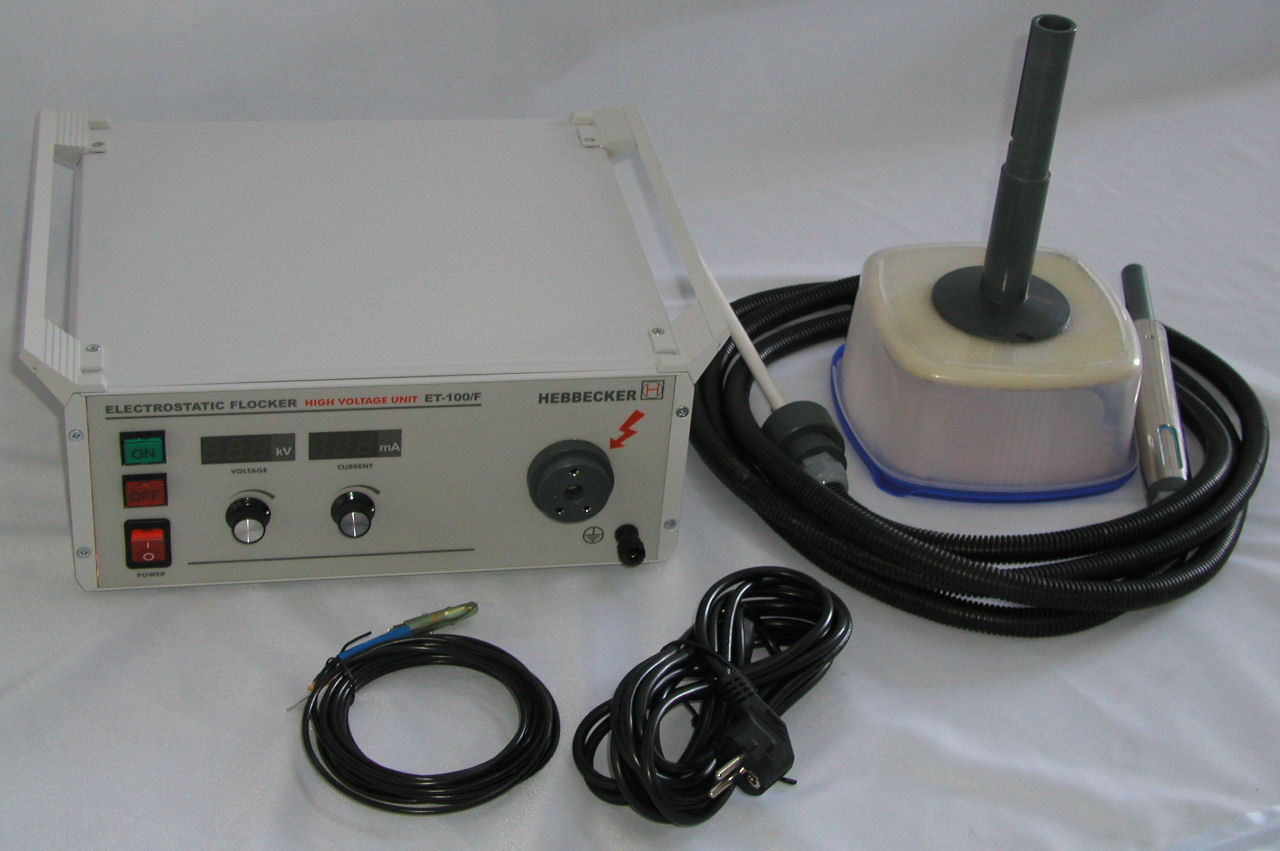 Hand flocking unit ET-100/F without accesories
Applicator without mesh for hand flocking unit ET100/F.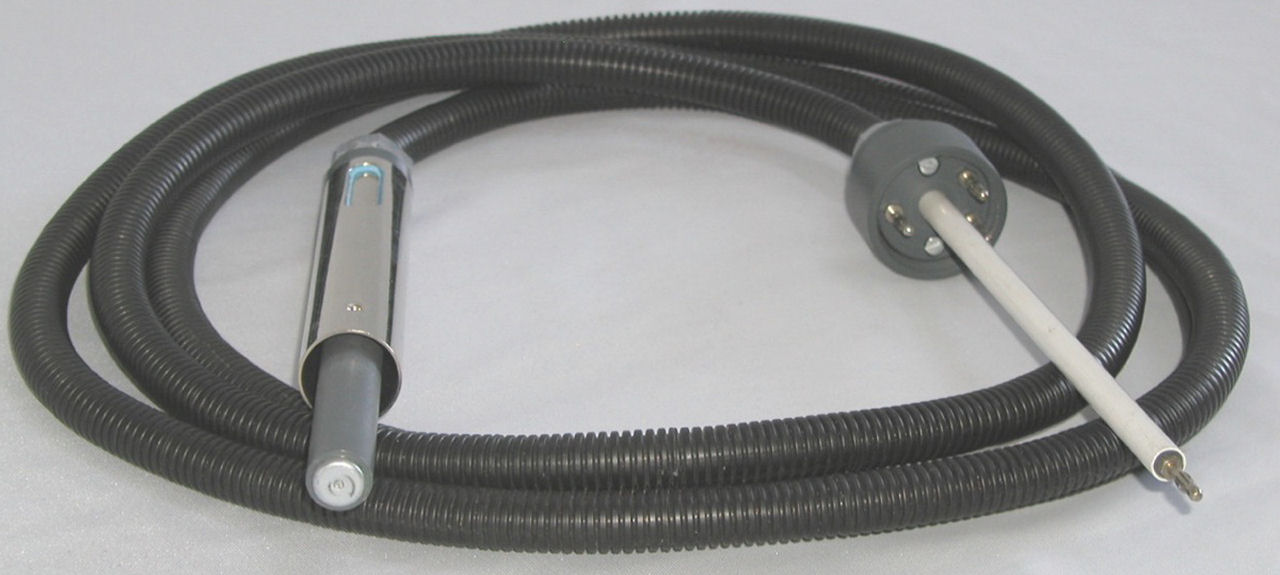 HS cable for handflock-unit; 4m length
HS cable for machine installation; 2.3m length
Downloads
ET-100/F Flyer
Download our flyer with useful information about our manual flocking unit ET-100/F (PDF file; 73 KB)
ET-100/F Set
See the ET-100/F together with the available applicators and meshes (PDF file; 458 KB)
About the flocking process
Get more information about the flocking process in detail (PDF file; 299 KB)